Built as a Grand Trunk Railway viaduct over the Thames River, this trestle was used by trains until 1989. In the mid-1990s, the Town of St. Marys purchased it and created a volunteer committee to convert it into the Grand Trunk Trail, an integral part of the local trail system. In 1999, the Grand Trunk Trestle officially opened to pedestrians.
Notes from "Southern Explorations In Ontario"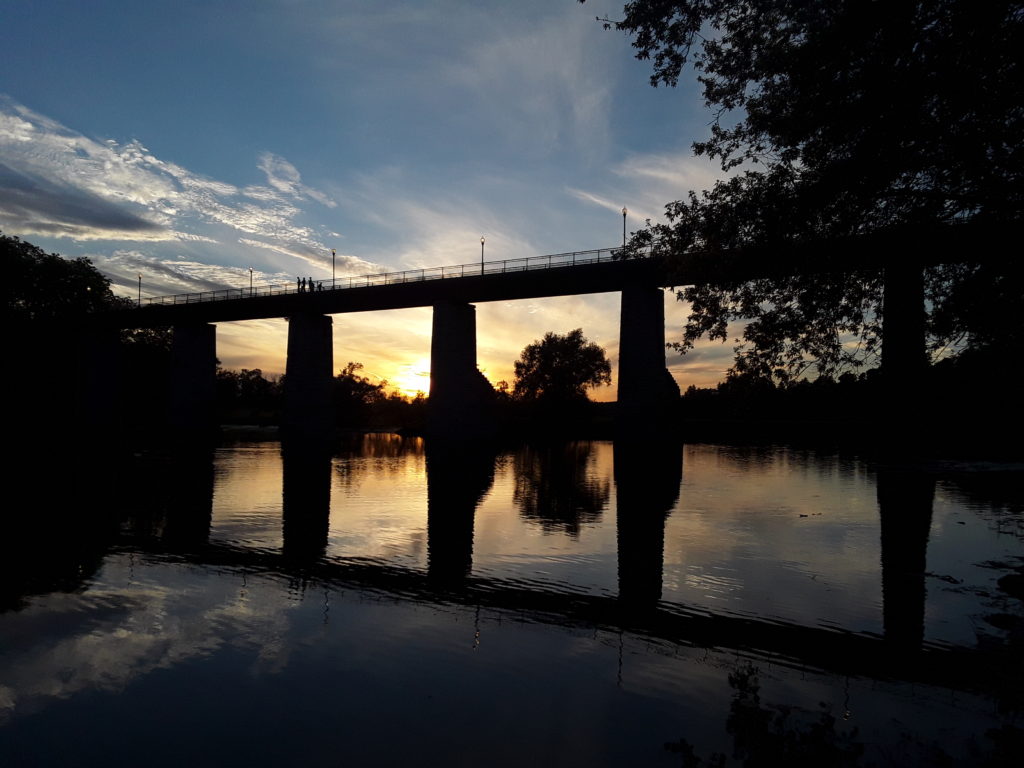 This is one of my favourite spots in St Mary's. It is so peaceful and they have done some events on the trail in 2019. The trail is beautiful and is such a scenic spot in town. It over looks the water and the sunset views from it are spectacular♡.  I go there often to walk my dogs or check out the sunsets when the days are nice. There is also a farm that can be seen from the trail. Cows are always out grazing.