Fryfogel's Tavern was built in 1844-45 and is the last remaining of the many Canada Company taverns built along the Huron Tract. The tavern and property is now owned and maintained by the Stratford Perth Heritage Foundation. A community effort has been underway establishing the arboretum – a garden of native plants and trees which reflect the pre-settlement species that would have once occupied the site. The Fryfogel Arboretum was the first in all of Canada to be awarded accreditation by the ArbNet Arboretum Accreditation Program and the Morton Arboretum of Lisle, Illinois. Located east of Shakespeare, Ontario on Highway 8.
Notes from "Southern Explorations In Ontario"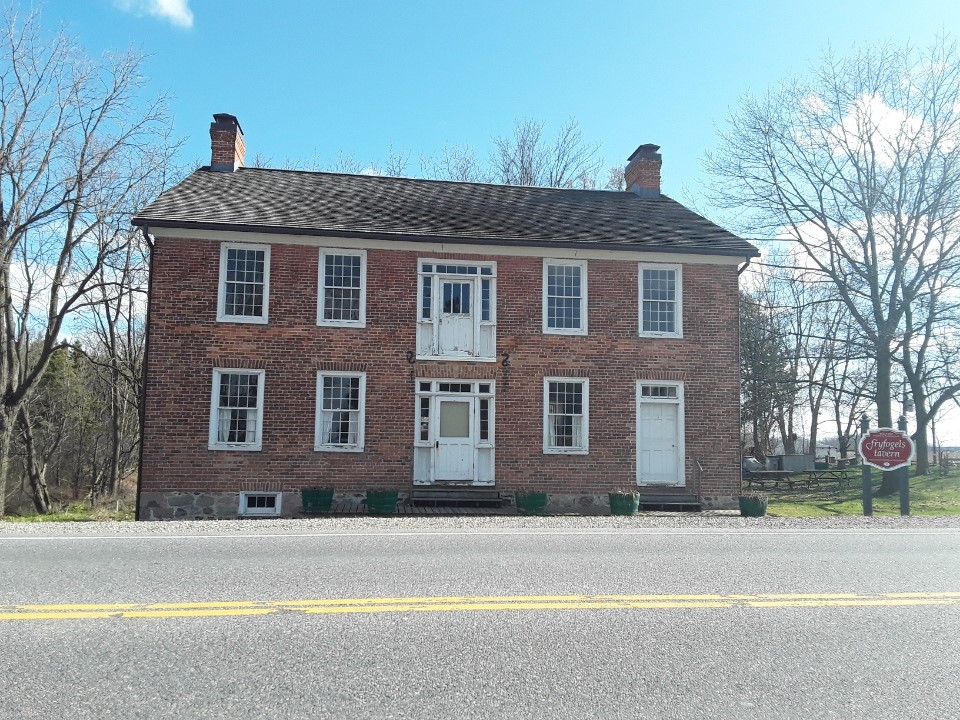 This is part of history- the Fryfogel Inn. It's beauty is unlike any other Inn of it's kind. It is also one of the last taverns standing from it's time. There is a small cemetery on the lot, that lays the Fryfogel family to rest on the Inn's grounds. Beautiful aged headstones all side by side. The Fryfogel's original owner was said to be the first settler in Perth County- Sebastian Fryfogel. Was built in 1844. Beautiful red brick with character and unique architecture. Great little spot for a day visit. So peaceful and full of rich history.