Declared a National Historic Site of Canada in 1997, Winnipeg's Exchange District is home to over 110 heritage buildings that speak to the significant role Winnipeg played in the development of western Canada between 1880-1920.
The Exchange District illustrates Winnipeg's key role as a centre of grain and wholesale trade, finance and manufacturing at the turn of the 20th century.
Today, the Exchange District Business Improvement Zone offers guided walking tours of this historic area! Visit our website, or email tours@exchangedistrict.org for more information.
Notes from "Bringing History to Life"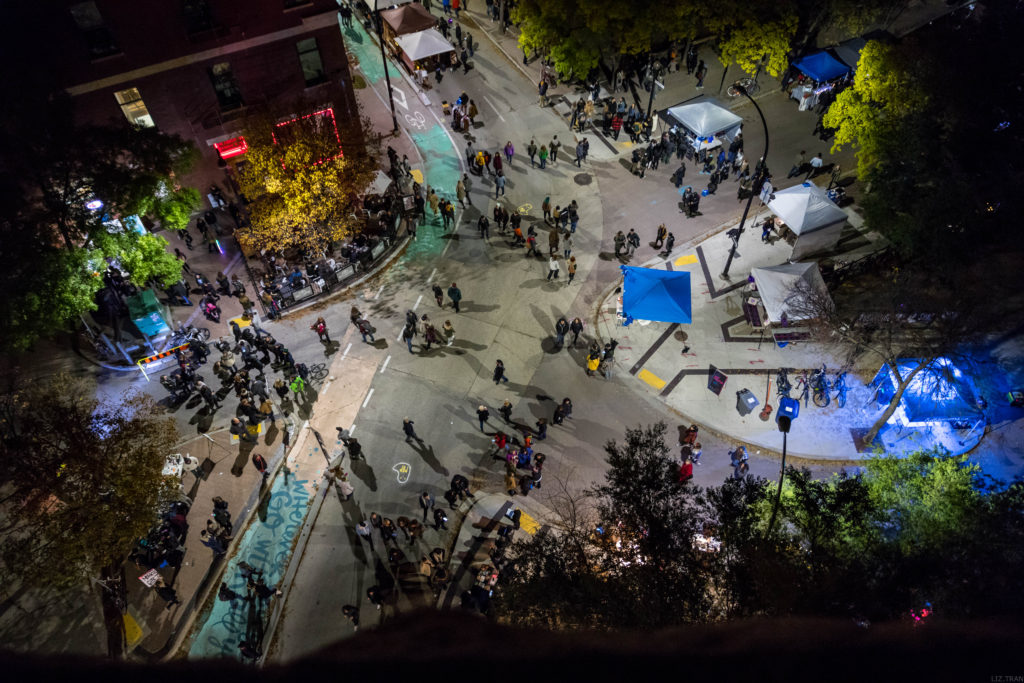 The Winnipeg Exchange District is a whole neighbourhood that was designated a National Historic Site in 1997 recognizing its pivotal role in shaping the development of Western Canada in the late 19th and early 20th century including the site of the 1919 Winnipeg General Strike. The District includes over 100 heritage buildings ranging from stone and brick warehouses to terracotta-faced financial and business buildings arranged on narrow angled streets and alleyways. Many of these building now house offices for financial and creative industries, or have been converted into theatres, galleries, museums, trend-setting boutiques, distilleries, bars and restaurants.
In late September each year, the Exchange District comes alive at night with interactive public art and performances for Winnipeg's edition of Nuit Blanche that is organized as part of Culture Days, a national celebration of arts and culture. I visited for the 2017 Culture Days weekend and spent the night exploring the District where the historic setting and contemporary art interplayed to create a night of wonder and discovery. With restrictions on the size of public gatherings, this year's Nuit Blanche will be more modest in size but is going ahead with a variety of public art that will be safely accessible for longer than just one night.