In 1920, the Canadian Battlefields Memorials Commission was established to oversee creation of eight Canadian battlefield memorials in France and Belgium. The most impressive is the majestic and inspiring Canadian National Vimy Memorial located between Lens and Arras in Northern France. With a wealth of symbolism in its sculptures, it is a lasting tribute to the ultimate sacrifice Canadians made in Europe in the First World War and is one of only two Canadian National Sites outside of Canada.
Notes from "Discovering history in Canada really is a moving target"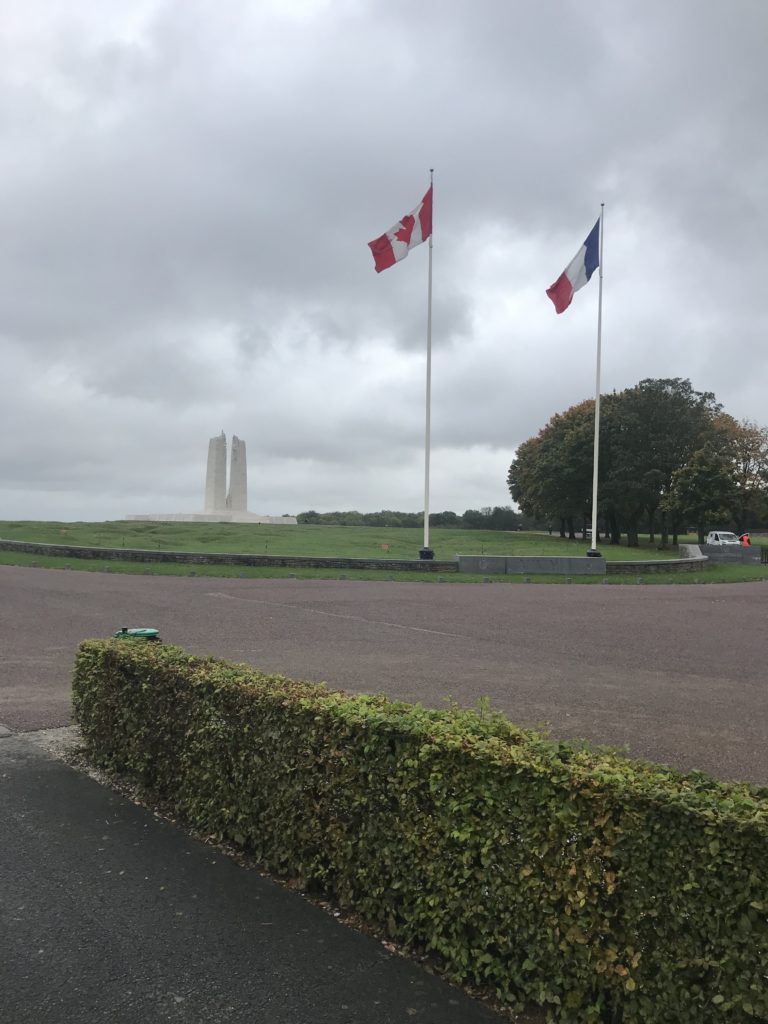 The Nord-Pas-de-Calais region of France isn't the first place that comes when you think of historic pieces of Canadian soil. But that is precisely what it is – a tract of land given by France to Canada to mark Canadian loss, heroism and achievement in one of the bloodiest, most memorable battles of the First World War. Over a three day period starting on Easter Sunday in April, 1917, Canada sent more than 100,000 men into battle against entrenched German troops. This was after a standoff in which the trenches for the two sides were close enough that they could hear each other speaking in normal conversational voices. The Canadian troops prevailed, but with 10,600 casualties (nearly 3,600 were fatal). A commemorative memorial started in the 1920s took 11 years to build. Today, etched with the names of all those who were lost, it is a stunning reminder of the cost of war, and those who never came home. As the French historian Ernest Renan once said: 'Nations are made by doing great things together.' This victory came at huge cost – and this faraway piece of Canada is an ongoing reminder of the appreciation of France for that sacrifice.